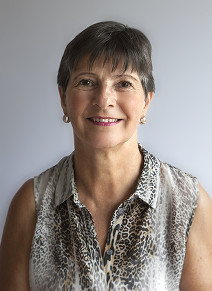 Wendy Finch - Co-Principal
Wendy Finch (nee Newman and formerly Gill) is school's lead teacher. She holds the Associate status of the Imperial Society of Teachers of Dancing and is a fully qualified teacher of the Royal Academy of Dancing.
Wendy started dancing at a very early age, taught by her mother - and the school's founder - Patricia Newman. She developed a deep passion for dance and the performing arts, and later found a true love in teaching young children and helping them to achieve their full potential. This led initially to a career as a primary school teacher and, later, a combination of dance teacher, reception teacher and full-time mother.
She opened the The Richard Pate School branch of the school, and her involvement at the main studio increased, until she became manager and full-time teacher in 2013 after her father and school co-founder, Ken Newman, passed away.
Over the years Wendy has enjoyed being involved in amateur productions with Cheltenham Operatic and Dramatic Society (CODS), performing at Everyman Theatre in 42nd Street, Crazy for You, and Oliver, also Summer Holiday and A Chorus Line at The Playhouse. She also choreographed Sweet Charity and Jesus Christ Superstar for CODS, and has choreographed many productions in her role as a school teacher at The Richard Pate School and Christ Church Primary School. She also teaches voluntarily as leader of dance clubs in several local schools. Wendy is on the dance committee for Cheltenham Festival of Performing Arts, and has previously sat on the committee for Bristol Dance festival and Pershore Dance Festival.
Stephanie Reid - Teacher
Stephanie Started dancing at the age of 5 at Mandy Goddings Theatre Arts in Gloucester. At the age of sixteen she moved to London to start her three year training course at Millennium Performing arts. In 2011 she graduated with a National Diploma in Professional Musical Theatre.
Since then she has gone on to work professionally all over the world.
Credits including: 'Got To Dance Semi Finals' Dancer, Tap Attack; 'United We Tap' Dancer, Boston Massachusetts USA 2011; 'Jean Ann Ryan Productions' Dancer/Singer/Aerialist, Regent Seven Seas Cruise Line 2012; '42 St Charity Gala' Singer/Dancer, London Palladium 2013; 'West End Heroes' Ensemble Dancer/Singer, The Dominion Theatre London 2013/2014; 'Benidorm Palace' Dancer, Spain 2013/2014; 'The Royals' Dancer/Extra, Channel E! 2014; 'Adidas Commercial' Extra, Adidas; 'Palazzo' Dancer, Germany 2014/2015/2016/2017; 'Birkenstock Fashion Show' Dancer/Model, 2015; 'BBC's A Midsummer Night's Dream' Dancer/Extra, Arlene Phillips 2015; 'Affiange Hair Show' Dancer/Model, TSE Productions 2016; 'The Today Show' Dancer, The Today Show (Australian TV) 2017; 'Affinage Hair Conference' Model, TSE Productions 2017; 'Mother Goose' Ensemble Dancer/Singer, Sheffield Lyceum Theatre 2017/18; 'Saks Gathering' Dancer/Model, TSE Productions 2018.
She also represented England as part of the national team at the IDO World Tap Championships from 2009-2011.
Stephanie is thrilled to be teaching at Patricia Newman School and hopes her love and passion for dance and performance is widely spread throughout the school.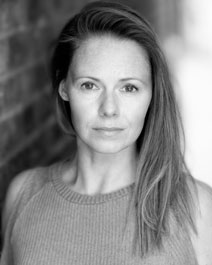 Lucinda Isherwood - Teacher
Lucinda (nee Lucinda Gill) started her training with her mum (Wendy Finch)  and nan (Patricia Newman) at the age of 18 months.
She then went on to train professionally at Arts Educational, London, graduating in 2000 with a diploma in Musical Theatre. Since leaving college, Lucinda has worked consistently in the industry. Her professional theatre credits include: Princess Apricot Crumble in Jack & the Beanstalk (His Majesty's Theatre, Aberdeen), Patty Simcox in Grease (Victoria Palace, London and Japan), Featured Dancer in Spirit of the Dance (USA, Brazil and South Africa), Swing in Starlight Express (UK tour), Swing in We Will Rock You (Dominion Theatre, London) and Swing/Dance Captain in the full nine-year run of Jersey Boys (Prince Edward and Piccadilly Theatres, London). When Jersey Boys closed in March 2017, Lucinda took the decision to end her performing career.
Lucinda is honoured to be back where it all began and is hoping to pass her lifetime of experience on to all her students.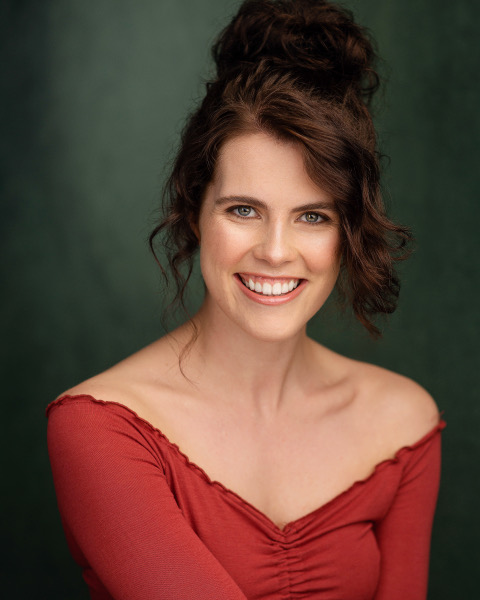 Stephanie Hepburn - Teacher
Stephanie started dancing at the North Aberdeenshire Dance Academy, in her hometown of Aberdeen. At the age of 19 she moved to Cheltenham to study a four-year course in Performing Arts at Morea Performing Arts. Whilst at college, Stephanie gained her ISTD DDE qualifications in Ballet, Modern and Tap. Whilst in college Stephanie performed in the 2018 Cheltenham pantomime production of 'Aladdin' as well as being involved in Cabaret work in London.
Since leaving college, Stephanie has been teaching all genres of dance as well as becoming a qualified Progressing Ballet Technique Instructor. She developed a true love of teaching during the coronavirus pandemic, as she saw how vital the arts are to keep spirits high.
Stephanie is thrilled to be a part of the Patricia Newman family and can't wait to work with all the incredible students.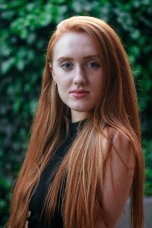 Hannah Corden - Teacher
Hannah began her dance training in ballet, tap and jazz from a young age. She later trained as an Associate with Tap Attack, which is an experience that really strengthened her love of tap dancing.
Hannah completed her BA(Hons) in Fine Art at Falmouth University. Here she set up and acted as President of the Tap Society and Dance Captain for the Ballet and Jazz Societies, as well as co-organising the student union's Performing Arts Showcase.
As a student who didn't go on to train in a professional capacity, she really appreciates the physical and mental benefits that dance as a hobby can provide for people of all ages and abilities, and aims to encourage a lifetime love of dance in all her students.
Growing up, her experience of tap dancing was one of underrepresentation and underappreciation; her main goal as a teacher is to change this and inspire her students to appreciate and love this incredible, inclusive art form with such a rich history.
Claire Tracey - Teacher
Claire believes passionately that ballet is for everyone. She specialises in teaching adults of all abilities, body shapes and ages - her youngest dancer is 18 and her oldest is 85!
After studying ballet, tap and modern Claire completed her professional dance training at The London Contemporary Dance School and went on to dance with two contemporary companies as well as teaching the dance element of a college performing arts course in London. She began teaching adults after training to be a fitness instructor where the dance elements she introduced in her classes were very popular. This inspired Claire to train to become a ballet teacher and she holds the Imperial Society of Teachers of Dance DDI and DDE qualifications.
Adult ballet is growing in popularity. Many people are looking for a fitness programme that is more danced based than can be found in a gym. Ballet is great for core strength, flexibility, coordination and balance. Claire's classes aim to improve all of these elements but are also artistic, use great music and are fun.
Claire teaches all abilities from beginners to advanced. Her classes are £8, payable a full half term in advance.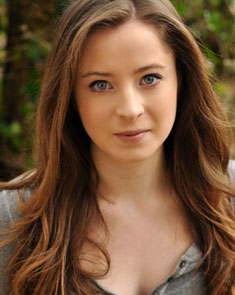 Emily Samways - Theatre Arts Teacher
Emily completed her vocational training at The MTA in London, achieving a diploma in Musical Theatre. From an early age Emily has danced and performed, being a regular competitor at the Cheltenham Festival of Performing Arts and other competitions. She performed in pantomimes at The Everyman and Bacon Theatre and, during her teen years, branched into extra training as part of the Laine Theatre Arts Junior Squad and attended summer courses at Mountview and other colleges.
Emily has several professional credits from her time after college. Most recently she performed in the brand new show, Forest of Enchantment, at Disneyland Paris, singing the role of Rapunzel. She has played characters such as Dorothy (TAG), Belle (PMA Productions), Cinders (Bourne Leisure) as well as performing as a dancer on board the Costa Fortuna Cruise Ship.
Emily has been teaching alongside her performing work for 7 years running her own theatre school, Theatrics Performance Group. She has successfully entered her students for LAMDA examinations and achieved Distinctions and medals at the Cheltenham Festival. Theatrics students have put on several shows and performed at charity events and concerts. She hopes to build on these achievements and bring a high standard of singing and drama training to budding young performers.
Theatrics Performance Group on Facebook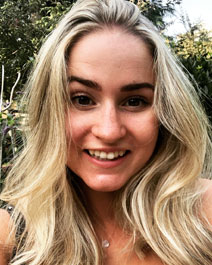 Francesca Hunt - Student Teacher
Francesca started dancing with Mrs Finch aged 4, at The Richard Pate School, where she continued to dance until the end of primary school. Aged 15, she returned to the Patricia Newman School to continue with her love for Modern and Tap. When she returned, she started working as a Saturday girl and hasn't left since! Despite leaving for University in 2017, she has never left for more than half a term.
Since the age of 6, Francesca has only missed a handful of Summer Schools and can't wait to be back at the theatre post-Covid as, apart from her celebrated Christmas parties, they are her favourite part of the dance school.
At Bath Spa University, Francesca was able to continue her dancing on University dance teams: HipHop 2017-18, HipHop, Contemporary & Jazz 2018-19, and HipHop, Contemporary & Jazz 2019-20. As well as being in competition teams, she was Dance Captain and Treasurer in her second year, before becoming Vice-President in her third and final year.
After graduating and moving back to Cheltenham, Francesca has returned to be part of our team on Saturdays, exam days, and throughout the holidays. She is so excited that she can now continue to work with the fabulous dancers at the school, alongside her PGCE year where she will finish her training to become a primary school teacher.
History
Patricia Newman started her career in dance at The Phyllis Elston School of Dancing, Cheltenham achieving her diploma in DTA and BBO and later becoming a member of ISTD.
Patricia began teaching in 1946, in various venues around Cheltenham and Gloucester. With her husband Ken Newman as her pianist and manager, she established her own dancing school in 1964. She was extremely well respected and her team of performers – 'The Pat Newman Dancers' were in popular demand as entertainers at The Town Hall, The Everyman Theatre and other prestigious venues for many years.
Several of her pupils have gained scholarships to The Royal Ballet School and many pupils have  become professional dancers and teachers around UK and beyond.